Simply put, the one that lets the Warp work stable. Whatever the brand you'll choose it has to be at least
4 Amp
on the
5 V
line.
---
Commodore 4.5 A
Now, some are very happy with the original Commodore 4.5 A version. It's quite difficult to get because there weren't many produced back then. But they give the best (so far) voltage. Here's an example (picture of the PSU from
an external server
):
There was also 4.3 A version but this seems to be even rarer.
In addition to the difficulty of availability, this PSU is also very old, so for this reason others are looking for a new solution.
---
Amiga PSU with OLED
There are some satisfied users with this new product
available on eBay
:
Although it doesn't impress with the 5 V line every Warp user reported that it works stable.
---
A-Power
...is a new proposition from German
Vesalia shop
. They present it as an
HQ Power Supply for Amiga 500/500+/600/1200
and looks like it replaced the "C64 cartridge" version:
This 55 W PSU gives a maximum of 4.0 A on the 5 V line, which makes it another interesting option for powering up our Warped Amigas.
---
Astec
One more quite popular option is Astec PSU. It has a very powerful 5 V line at 9 Amps and renders some 4.9 V. It
requires a fan
(or two as shown on the picture below) due to its original server use purpose):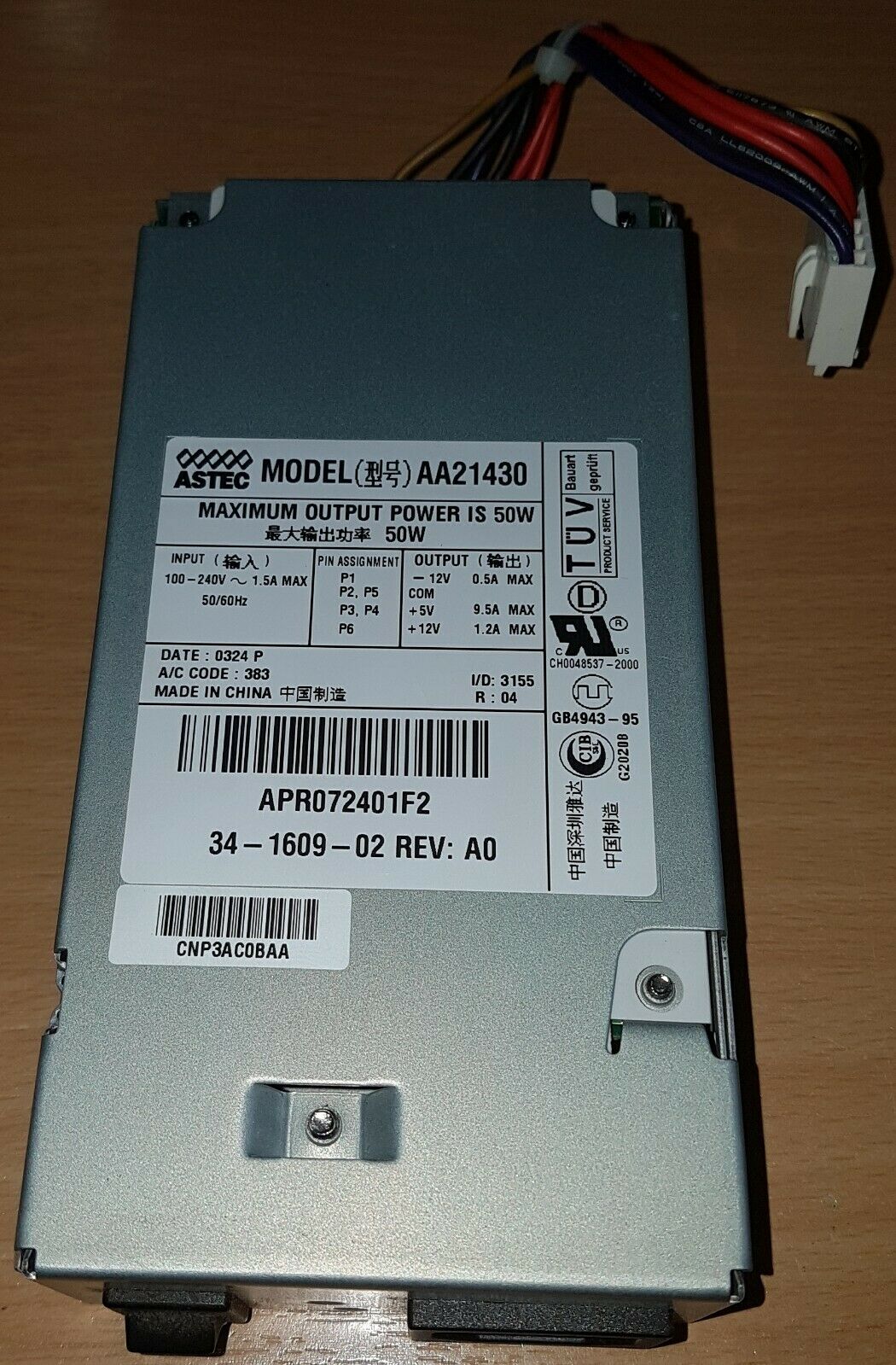 However, this power supply has mixed opinions and some even
reported problems
. On the topic of where the link leads to, Jens from Individual Computers commented:
Those Astec PSUs have nice technical data, but you need to make sure that voltage drops on the cable and in the input coil are being compensated for. Measure the voltage of the 5V rail under load on the A1200 floppy power connector: It must be between 5.0 and 5.1V for the 55MHz card to work properly.
---
This topic will be updated with other power supply models so feel free to share your experience.